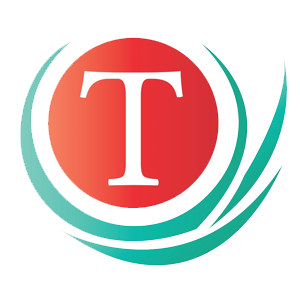 Explore & Discover
amazing cities, essential guides
Disclaimer
We have made every effort to ensure that the information on this website is accurate and all information is updated regularly. However, all holidays and flights are subject to availability and may be subject to price changes prior to confirmation of your booking. We take care to ensure website and brochure accuracy but information, facilities and services may change or be withdrawn. We frequently update information displayed but please note that any late changes will be shown as an errata during the booking process. Prices for holidays and flights can change frequently. Whilst we check regularly, trying to ensure that holidays and flights are available at the prices shown, we cannot guarantee the availability of any holiday or flight at an advertised price. Our holidays are subject to availability and prices shown may change. However, the current price will be displayed/given before you confirm your booking. All prices are in sterling and include taxes, unless otherwise indicated.
Agreement Jurisdiction
All agreements will be made in Hungary and are governed by Hungarian law and are subject to the exclusive jurisdiction of the Hungarian Courts. Privacy Policy (The information we collect and how we use it) Teleki Travel is committed to protecting your privacy and this Privacy Policy is designed to give you peace of mind and confidence. It sets out what information we collect, how we collect it, and what we do with it.
Information about You (Your Information)
This refers to information such as your name, address, telephone numbers, email addresses, travel preferences and special assistance requirements (dietary, disabilities and special needs) that you supply us or is supplied to us, including any information about your friends or family relating to the same ("Your Information"). Your Information is collected when you request information from us, contact us (and vice versa) or make a booking with us. You are responsible for making sure your friends and family are aware of the content of our Privacy Policy and agree to your acting on their behalf in all your transactions with us. We will update Your Information whenever we get the opportunity to keep it current, accurate and complete. No credit card, or other sensitive, information is held on our website database as we do not gather this kind of information through our website.
Our Use of Your Information
We will pass your name(s) on to airlines, hotels or resorts and our local representatives in order to arrange and confirm your booking. In addition, we may disclose the same to our "group companies" (i.e. our holding companies and all group companies of our holding companies) if there are business benefits to be gained from doing so. We may also disclose Your Information to companies who act as "data processors" on our behalf. These purposes include administration, providing services (and contacting you where necessary), customer care, improving our service, marketing, assessing customer purchasing preferences. If you do not agree to our use of your information, we cannot do business with you or accept your booking.
Direct Marketing Material
From time to time Teleki Travel will send you holiday offers in the post or by email and we try to make sure they only contain information you wouldn't want to miss! If you find that you'd rather not have any contact with us, apart from that which is necessary for us to give you our normal level of service please write to us at the address above.
Use of 'Cookies'
Teleki Travel are always developing new methods for improving our service to you - especially on our website. To help us to do this we use 'Session Cookies' to track movement around our site. (A cookie is a small piece of data sent from our web server to your computer and stored in a text file on your hard drive. It identifies that any actions you perform whilst on our site are performed by the same user). This use of cookies enables us to design the site in the best way for you to find what you are looking for as fast as possible. We do not attach personally identifiable information to this tracking, which means that although we can see how our visitors have moved around the site, we do not know who is who.
Monitoring
To ensure that we carry out your instructions correctly and to help improve our service, we may monitor and/or record: (1) your telephone calls; (2) customer transactions and activities on our website. All recordings are and shall remain our sole property.
Changes to this Policy
Any changes to this Policy will be either posted on our website, made available on request or supplied with your next booking with us. We will strive to ensure our practices comply with the most current available version of this Policy. If you would like to comment on any of our sites, please email us at info@telekitravel.com